Wow...it has been Mind Field Mania this weekend. You can't seem to go anywhere without hearing about it, or even seeing it playing. If you haven' gotten the DVD, I suggest you do that ASAP! The bonus stuff is not throwaway; it is legit footage. The main reasons I can guess as to why most of it isn't in the video are:
1) It was gotten after the deadline
2) It was cut out for timing purposes (the video was an hour long)
3) They were crazy...some of the stuff was better than some of the footage that did make it in.
Well, I finally got around to getting some of my photos on the computer. Here are the few photos I took at the premier: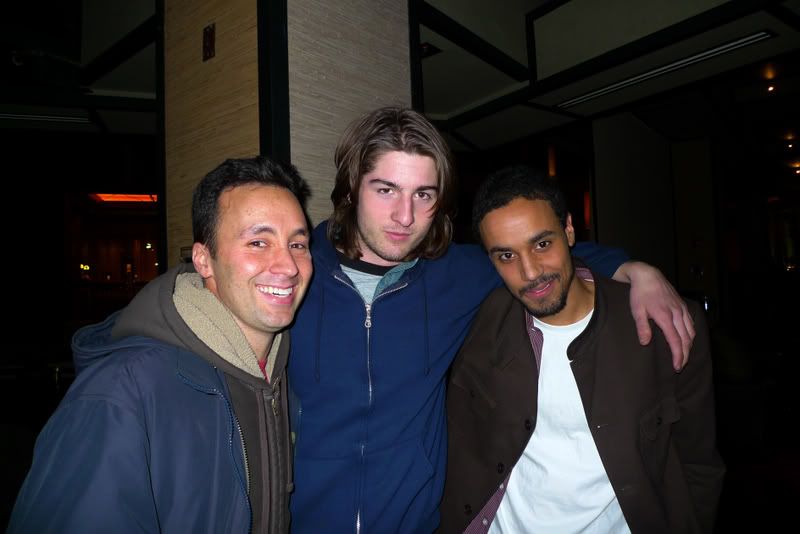 Gregg Chapman, Jake Johnson, and Jeremy Scott Cohen.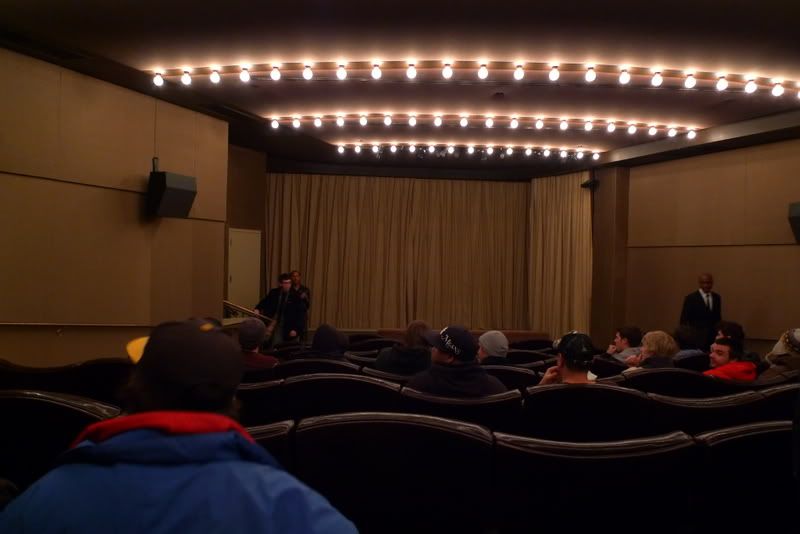 The screening room in the Tribeca Grand.
So it begins...
On a less festive note, Saturday marked the 2 year anniversary of Sho Ma's death. Some of us gathered at the regular spot to get together in honor of the person that brought most of us together in the first place. Here are a few photos: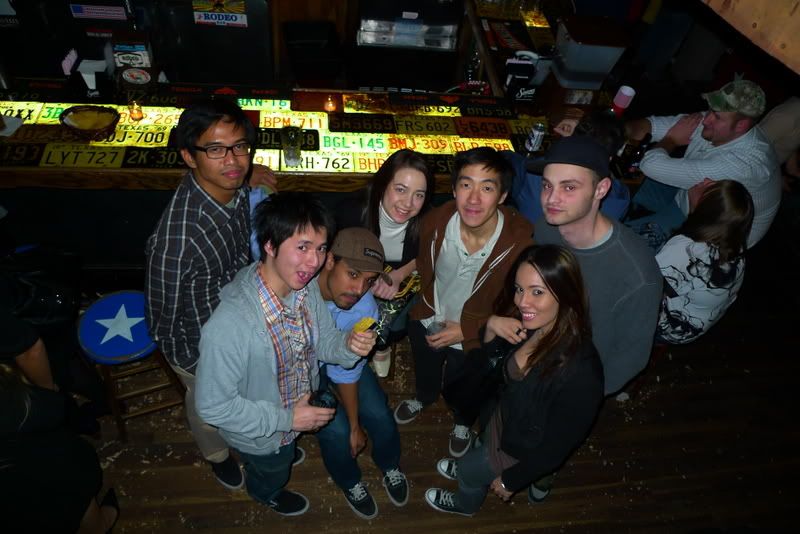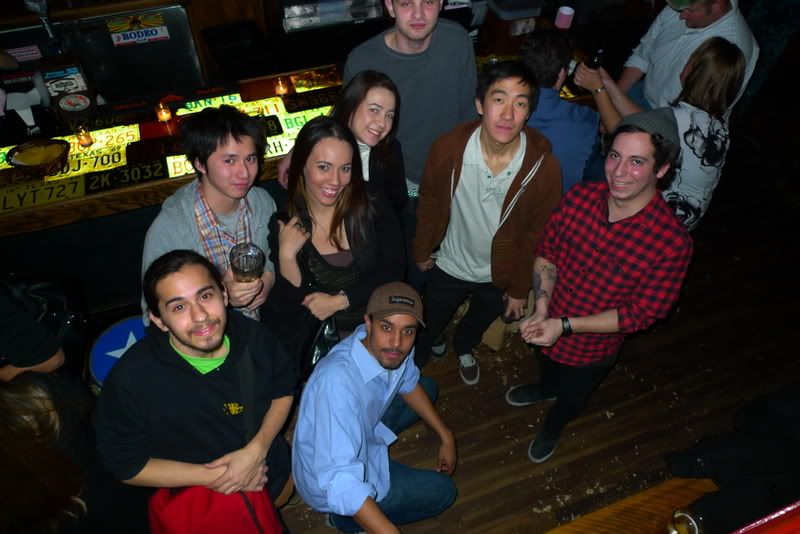 I have also updated
my Flickr
with some photos for this month and also added a couple of the photos left over to
my Tumblr
.