This song was made by some
Miami Hurricanes football players
about the gang banging that goes on in their resident hall (aka 7th Floor). The song was funny in a ridiculous way, until I realized it was about what really goes on (rape anyone?).
On a more positive note, check out the new
Western Edition video (WE3)
, if you haven't already.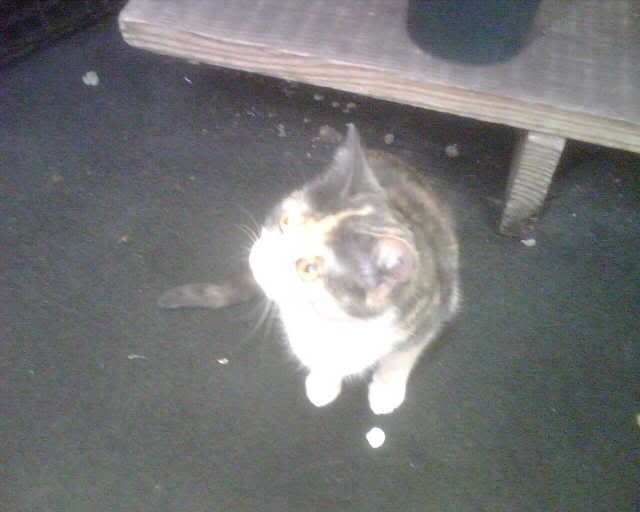 While in this fruit stand place I noticed this cat very preoccupied with something in the store.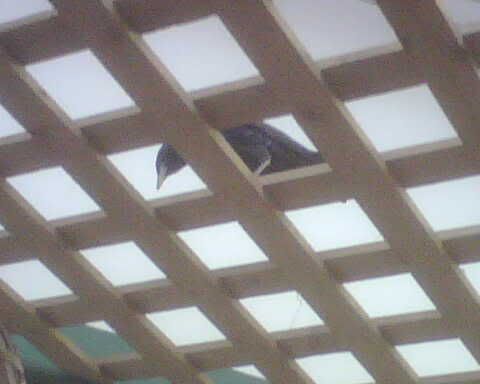 I think I found the culprit.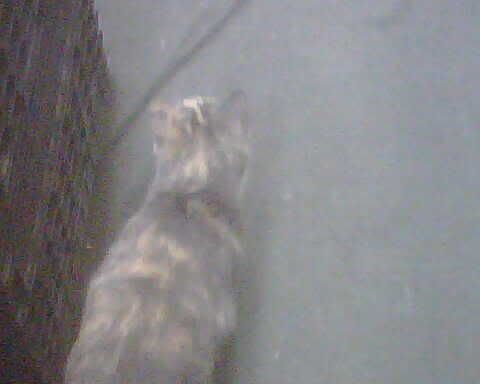 Get 'em boy!
A little while back, the NAACP organized this civil disobedience march to block traffic showing their disapproval of the results in the Sean Bell trial. I went to the grouping near my job (at Varick and Houston Street) to film their march to block the Holland Tunnel. Here are some photos I took on my phone while trying to film at the same time: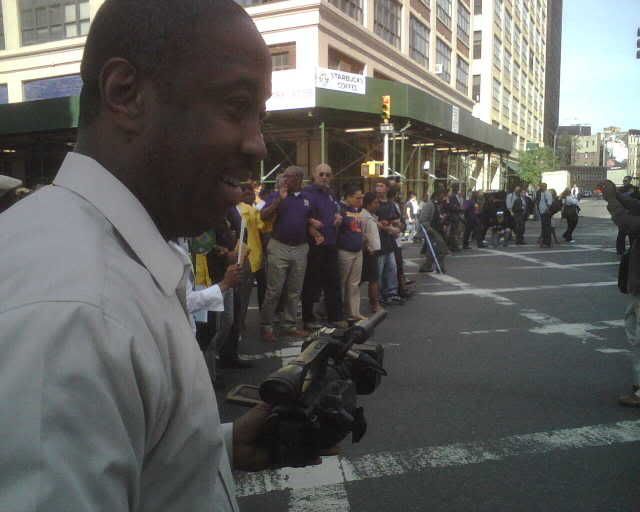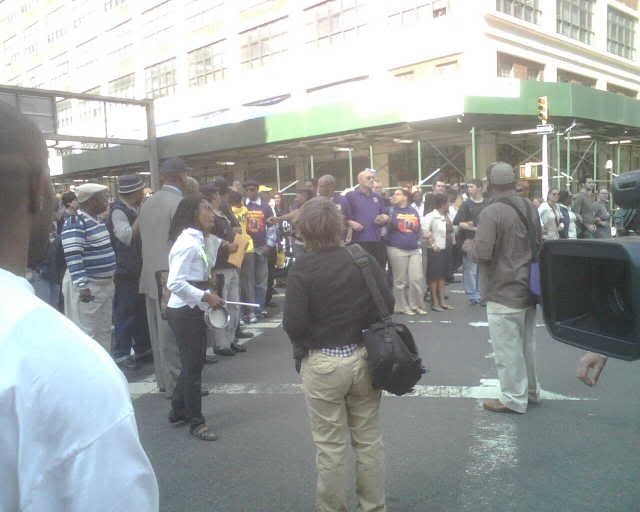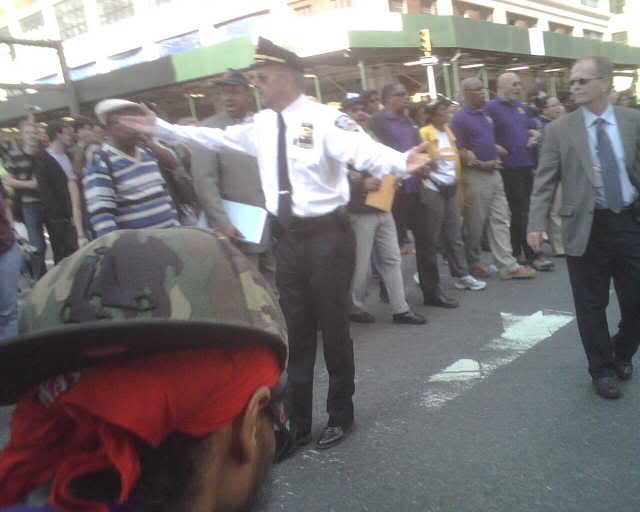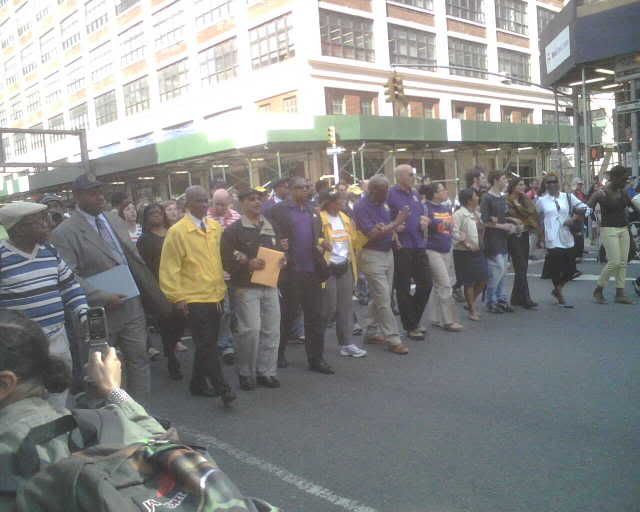 In a just as important event a week or so later, I went to the WiiFit launch in Central Park.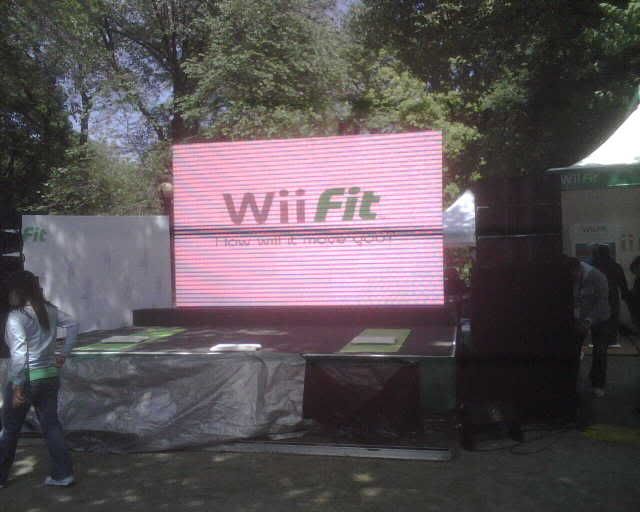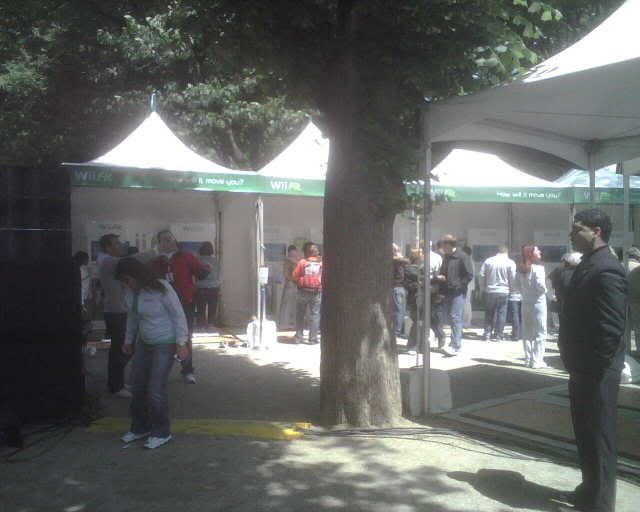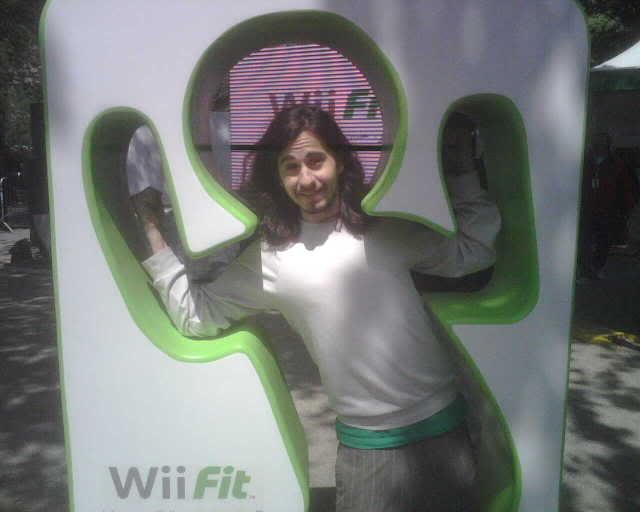 Act a fool, dooood!
I know, lame post...but at least it is an update. I will make it up in the next one or something. Maybe.