While I didn't do much skating on the trip, there was a little bit, so this second post about the trip will be just about those aspects.
1. Washington Street Skatepark is the gnarliest park I have ever been too (yes, twice as much so as Burnside). I could hardly carve that place and ended up skating a wallride (big surprise) most of the time. Adrian, on the other hand, ripped it effortlessly, while his dog Friday chased him around to make sure he saw all the action. Adrian, strap a camera to Friday and you have your footage will stack up mad quick! Melanie rolled through (puns) at some point and could definitely carve the park way better than I could. Sucker!
2. Adrian pointed this spot out to me when we were at the cliffs in OB...yes, that is a cemented transition in the ocean!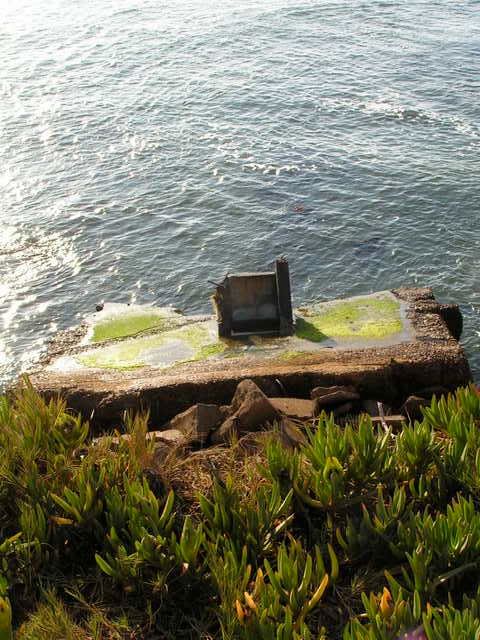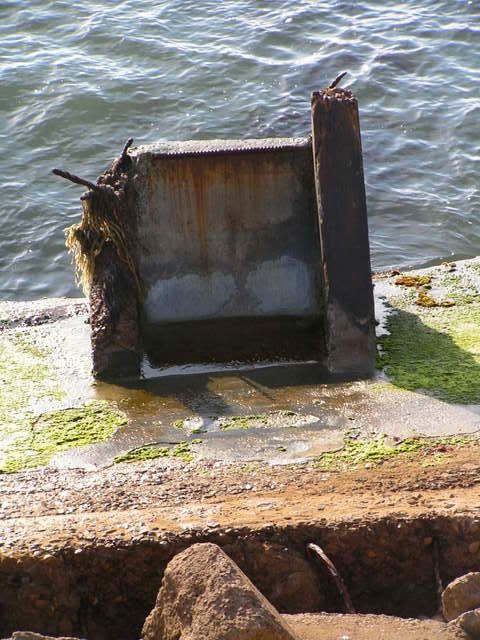 A couple days later on picked up the July issue of The Skateboard Mag and saw a photo of Neil Hedding doing a barefooted front rock on that same spot during high tide...what?!
3. Off to LA, we took the first couple days to check the lay of the land and I came across the Fourstar wall that they were telling people to find on Crailtap.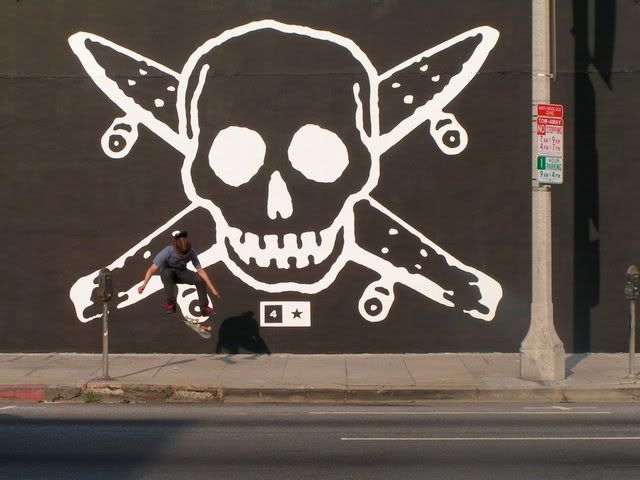 4. I didn't do much skating, but we did drive by a lot of famous spot, like LA High, Car Wash Banks, etc. I actually got to skate the Car Wash Banks on the last day before heading back.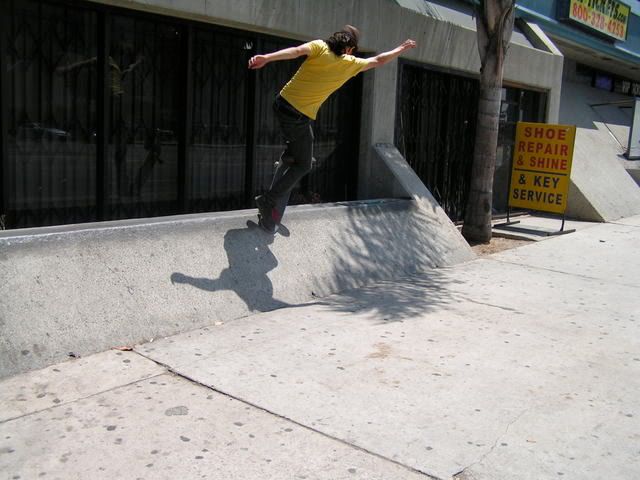 Fast and far bluntslide to backside pop-in.
5. Rolling through Venice Beach there was this one set up with ledges and a transition type ledge thing. Didn't get to skate it, but it looked super fun. Seems like skaters started taking it over and the city gave in and added some flatbars and stuff. Pretty cool. Also saw Ryan Smith cruising through.
6. Lastly, saw Patrick Melcher at this vegan joint we ate brunch at before heading to the airport that last day. Kinda cool, I guess.
That was the extent of my skate related happening there and I definitely wouldn't mind going back to get a little more skating in. So getting into what I really spent my time there doing, I will start posting more of the photos soon.