Ever since Matt Beach's return to the skate scene via Skate Mental, Nike, and the new Transworld video, I have been getting more hyped on him. I have been a fan for a while, but Leonard put me on to him even more (Leonard used to skate with him in Portland or something). Well, EXPN just published a
Matt Beach interview
with some YouTube clips to accompany it. It's a pretty good read if you have a few minutes to spare (you are reading my blog after all, so I am guessing you do).
Here is his part from the Firm video (which I still have on VHS). Check out his shifty flips and note how he holds his grinds/slides and how his switch tres are better than your regular one!
I also love how they slapped "Matt" over the word "Mental" on the Mental Beach deck when they put him on the team for a quick graphic. Genius, Brad (Staba).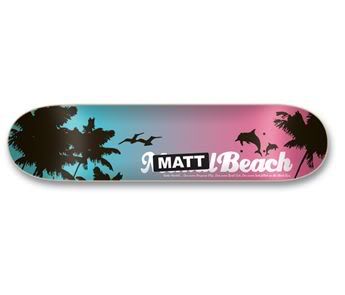 I am looking forward to seeing his part in the Transworld video (on of the only ones I care to see) and in the new Skate Mental video...whenever that comes out. They just put out an am video with the three ams called Am Chowder. Here are the two parts from the video (John Motta's was taken down):
Daryl Angel
Shane "Nugget" O'Neil