This past Tuesday was Camille's birthday and she wanted me to paint something for her as a present. I considered doing a canvas, but then got the idea to go beyond the traditional painting medium and to customize a toy for her. I was going to get a Munny and work from there, but Camille loves Hello Kitty, so I wanted to do a Hello Kitty variation and the ears would be a problem with a Munny. I went to Toy Tokyo in the East Village and found a Bax Bear:
I saw that Maurice customized a Munny using clay so I called him about it and went to the store and bought some Sculpey to modify the Bax Bear. My idea was to make a zombie Hello Kitty, so I started to mold the head of the bear into a Hello Kitty-esque form with pointed ears, a nose, and a more oval face.
I also gave it a tail.
Then I put it in the oven at 275 degrees for 15 minutes.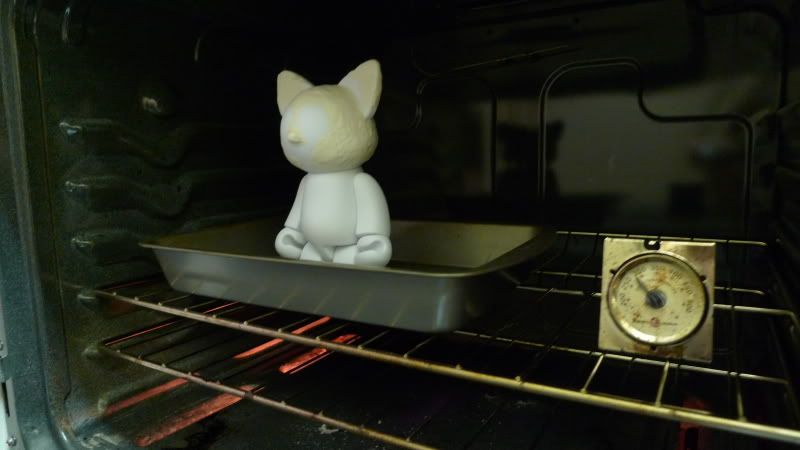 I did have some problems with the angles in the feet melting and making it fall over. The instructions were for a Munny, which doesn't have creases at the feet. Now it doesn't stand that great, but it does (you just have to angle it just right).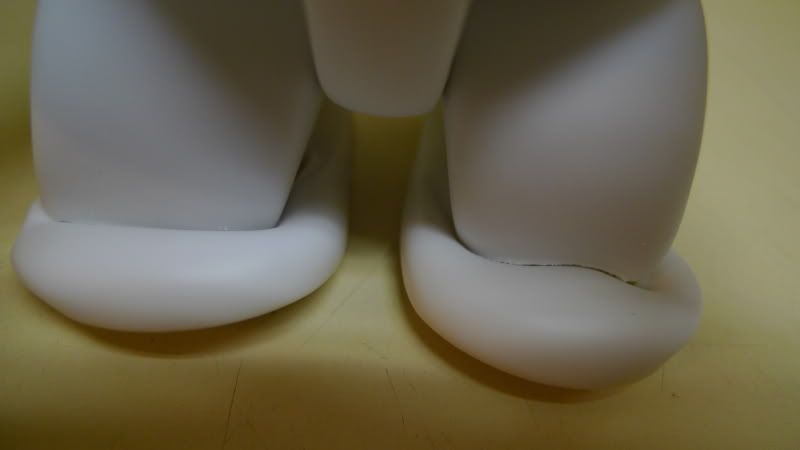 Then I began to paint it. It took a few layers.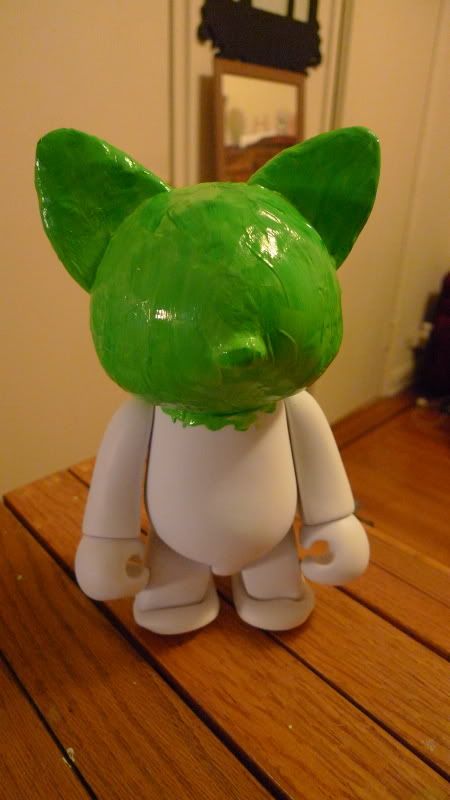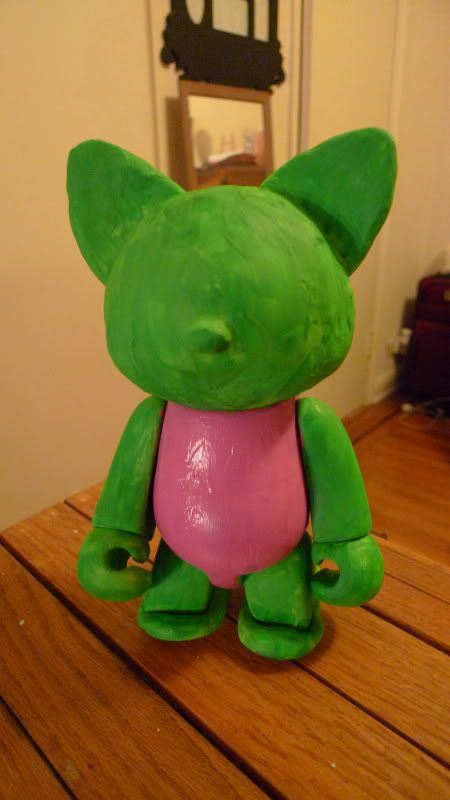 I used a gold marker to draw the eyes, whiskers, and detail.
Then I used some more paint to add the battle wounds.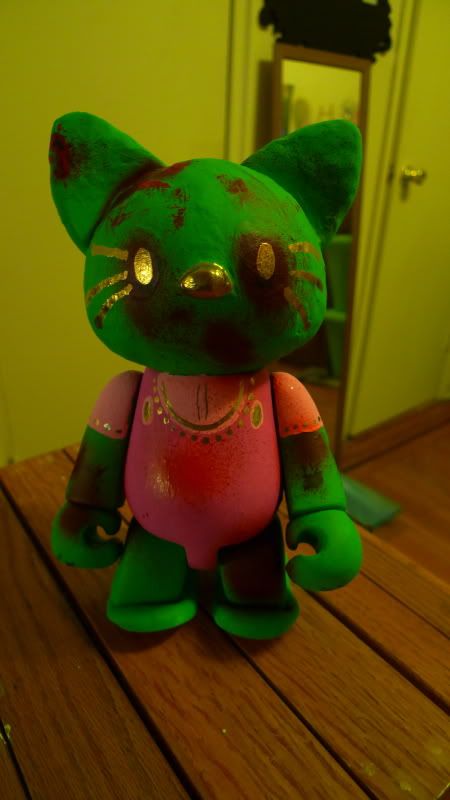 I wanted to give her a bow that could be taken off and a weapon, so I molded them and threw them in the oven.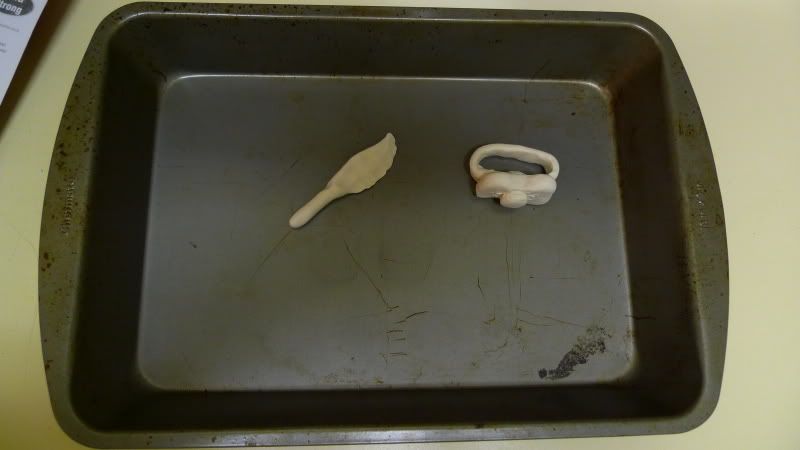 Then I took some markers and used a blowing technique to splatter two shades of red over her.
Then I coated her with some glossy lacquer to finish it off.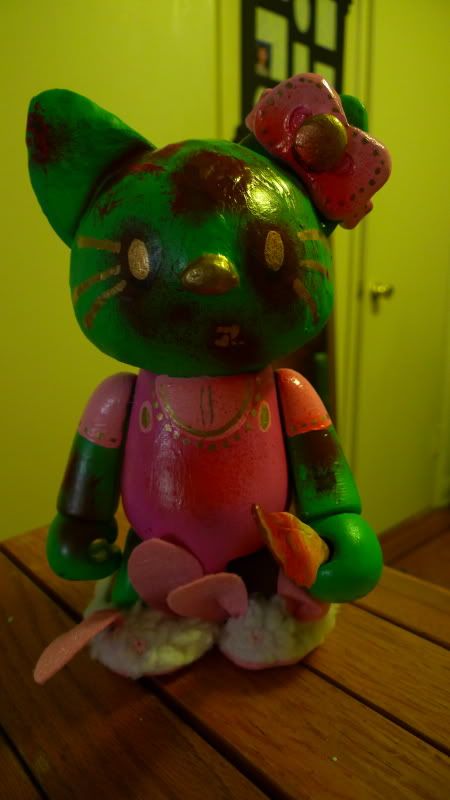 I found those bunny shoes at Michael's. I think they are for dolls, but they just barely fit her feet. It fell a few times and I need to fix it up, but she was pretty happy with it. Speaking of Camille, she just sent me this: