So filming has not been going so well lately. The last few trips out have been pretty fruitless...hopefully that will change soon (tonight?). Also, it seems like lately every time I have a trick in mind to do at a specific spot, I see it in a skate mag being done by someone else. Well, last night I got a sneak peek of my next glimpse of disappointment. While skating a specific spot in Queens working on a trick that I have been wanting to do there for a while, Fred Gall shows up and gets a sequence doing that very same trick. I was kinda bummed, but of all people, I was glad it was him. Fred is super cool and was mad considerate about it (even asking me if it was cool if he did it because he was trying to get it the night before). Steve Durante was there too and I was psyched to see these guys kill it there. Fred is a beast and one of the East Coast's best! He stuck 3 tricks and was working on a line when I left at 1am.
Speaking of: Video Part of the Week!
This is another notable part that I came across. I am not sure what the country of origin is, but it is sick in any language!
Here are a few photos I took from my phone in the last couple months.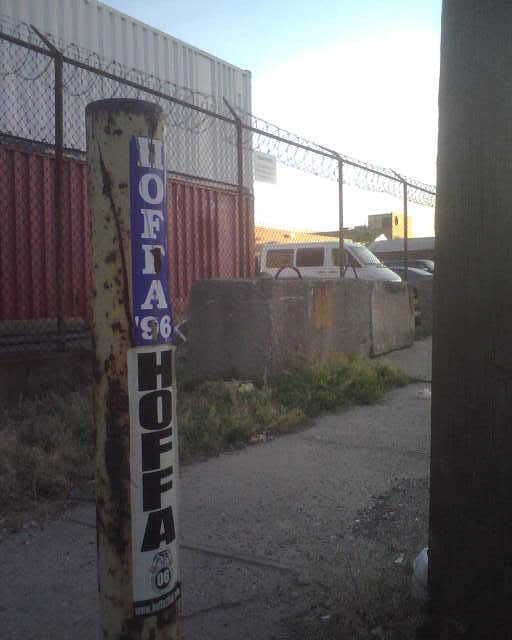 Jimmy Hoffa stickers in the industrial area of LIC. '96 and '06.
Wheat paste stencil poster of Hilary Clinton wearing an Obama hat (this was taken while she was still in the running).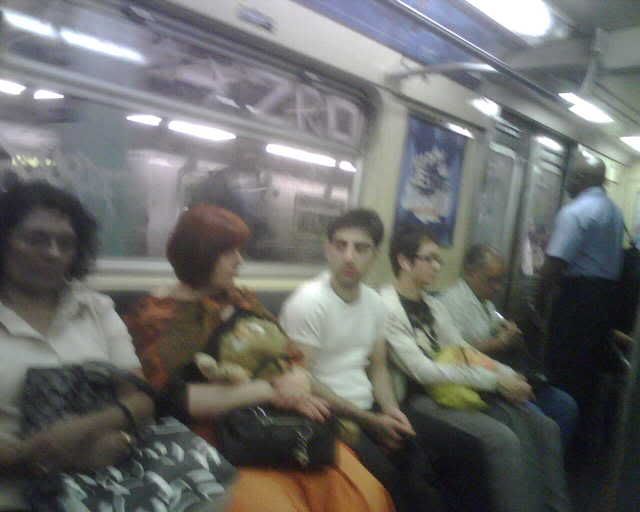 You can't really tell because the photo is blurry, but this lady on the train (in the orange) was petting this stuffed animal and looking into its eyes as though it was a real animal.
Even the MTA love Bon Jovi.