So I made a trip out to Philly this past weekend with my friend Budi via the Chinatown Bus.
We stayed with Arif in his condo near downtown Philly. He was kind enough to let us crash AND drive us around from spot to spot AND take photos.
Arif
The first stop Saturday morning was FDR skatepark.
It was my fist time skating FDR, and it was definitely an easier skate than Burnside, but gnarly nonetheless. Too bad there were mad BMXers up in the spot...
Next stop was the Ghetto Banks in North Philly. The place is sick, but we almost got robbed by a 10 year old hoodrat. After he was getting mad that I wouldn't give him $5 and telling some kid on a bike to go get his cousin (or something) I decided it was time for us to jet before we got ourselves into a situation not worth being in.
Budi - Kickflip Fakie before the flee
We went to some spot at Temple and got kicked out before we even put our boards down, so we decided to head to Cecil B. Moore to skate a bit before leaving Temple. We got kicked out of there after about half an hour.
Tailslide Fakie over a gap in a line I was trying when we got kicked out.
Budi - Manny
After 3 failed skate sessions we decided to head back to a spot a block up the street from Arif's place that we found while getting breakfast.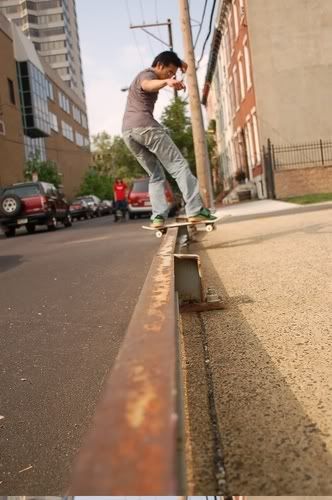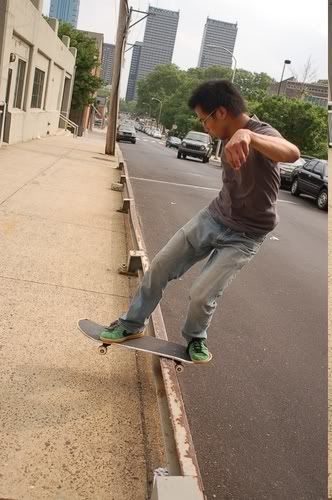 Budi - 10 foot long frontside boardslides!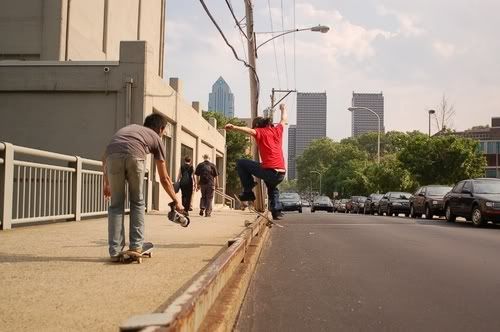 I got a dork line...typical.
Then we took a trip over to the Art Museum to skate the banks there.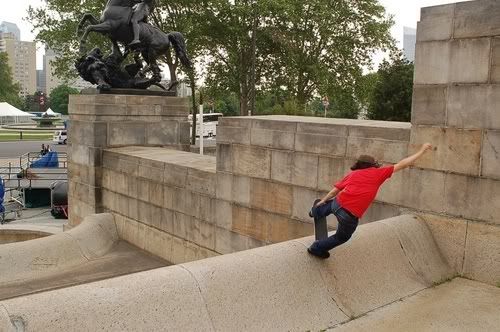 I only got a hand full of attempts before getting rained on.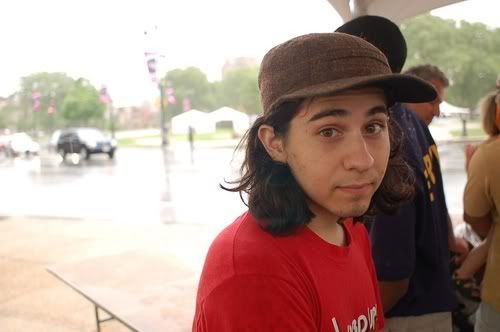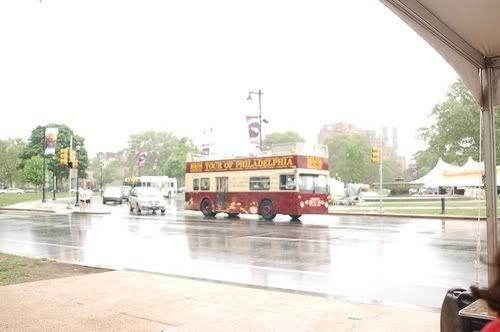 We had to huddle under this tent thing until the rained stopped. Totally killed the rest of the day for skating.
Overall it was super fun though and makes me anticipate the next one that much more. Props to Budi for motivating and Arif for hooking it up!