So I decided to head over to the Volcomics show at Fuse on Saturday with Camille.

There were some pretty sick illustrations by a couple of my favorite artists: Todd Bratrud and Michael Sieben.
Bratrud: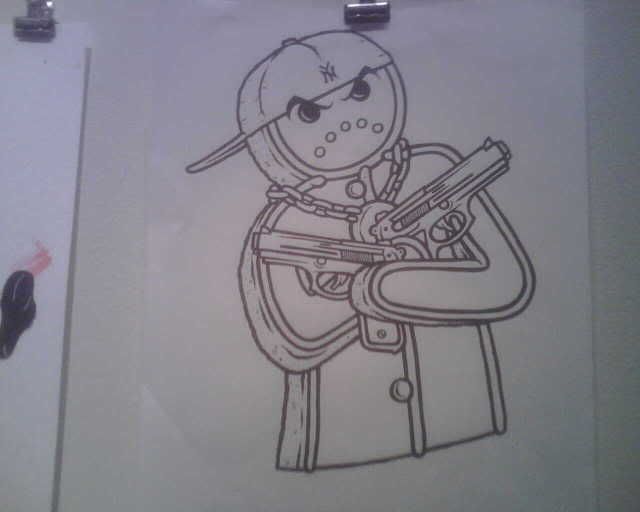 Sieben: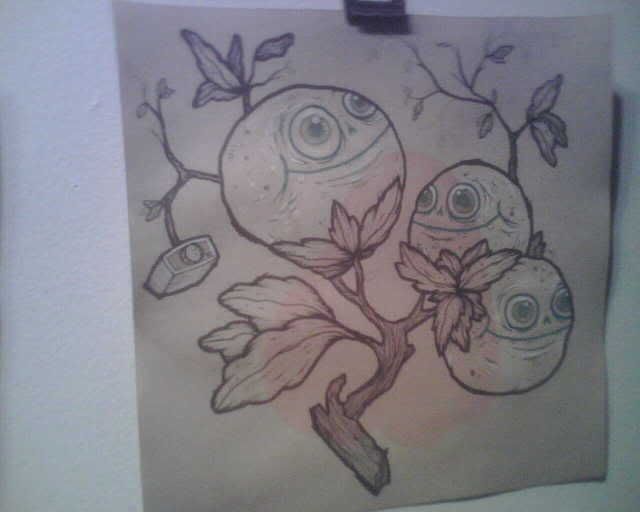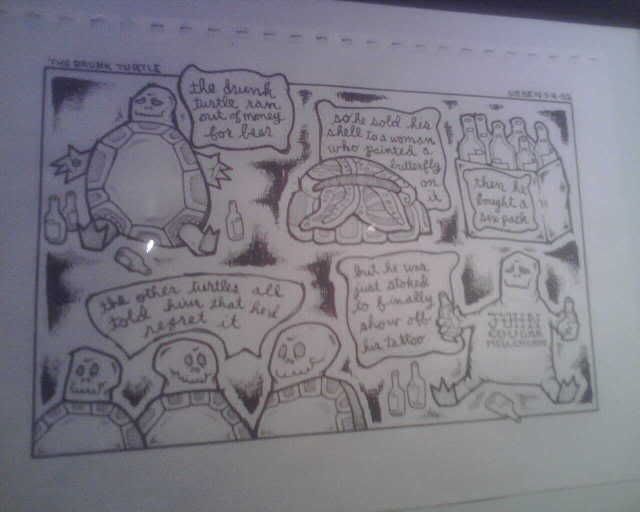 I almost bought this one by Mike Aho, but somebody beat me to it: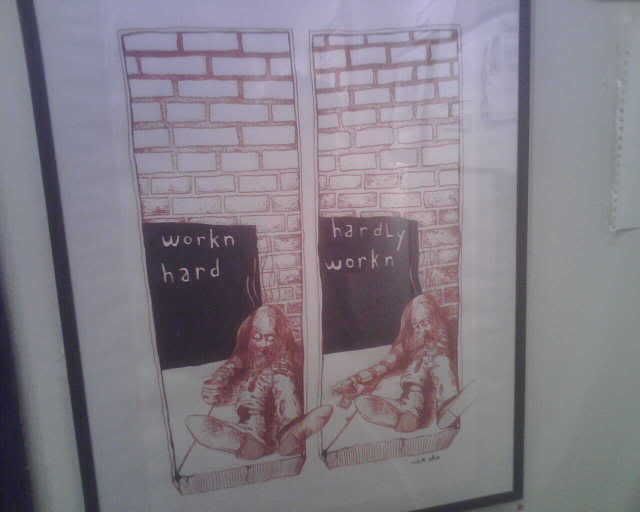 A couple of random others that I liked: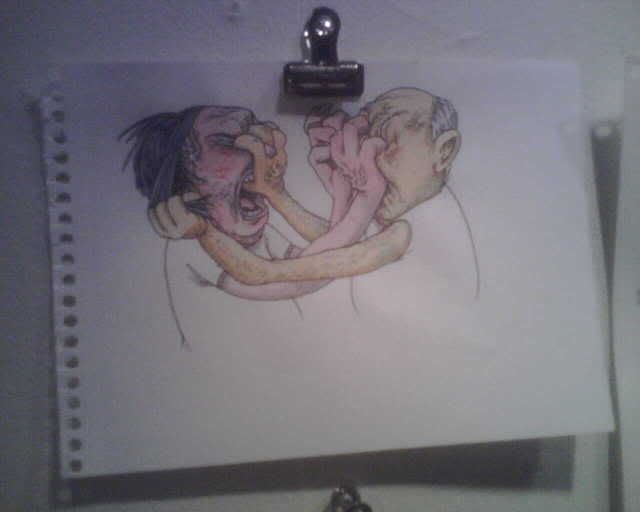 Rodney was there getting his sauce on with the open bar...and Camille is always ready for the impromptu photos:
So I mass texted like 18 people to go skate yesterday and only two people ended up coming through: Scottie Schwartz and Billy Rohan. Less people than I envisioned, but it was a dope sessions nonetheless, even with getting rained on. I will not divulge anything more about yesterday than saying that Billy is a monster and can pretty much skate ANYTHING! On a random note, we came across a few of these squirrel-fox things...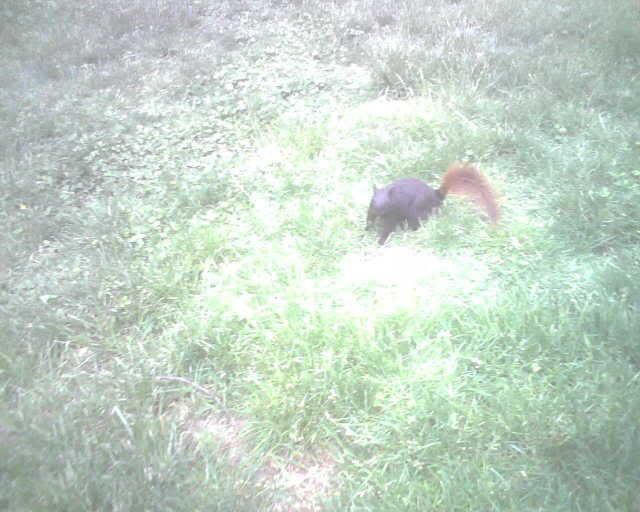 Speaking about wildlife, Camille and I were walking through Central Park a few days ago and hear this dude outside of one of the plant nursery things (where they keep all the plants they are going to put into Central Park) yelling, "Hey you! Get out of there!" We thought he was just being really crazy, but it turns out that he was just being sort of crazy. There was a raccoon munching on the plants right there in the middle of the afternoon...no shame.
(*Sorry about the horrible photo, but the zoom on my phone camera is not the best)
^^^Aren't those pants swass??? Acid washed jeans are making a comeback, I think. And this guy is leading the revolution: