So I went skateboarding with Bilk the other day and came across this super fun bump over a metal road barrier spot. I tried to snap a few photos with my phone and they came out decent for the format.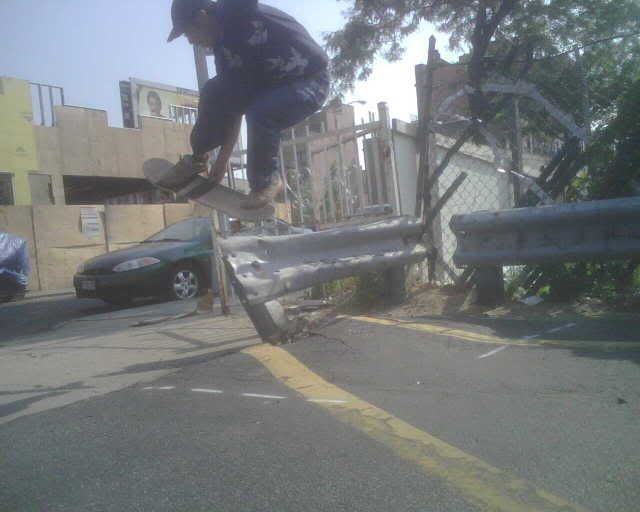 Melon Grab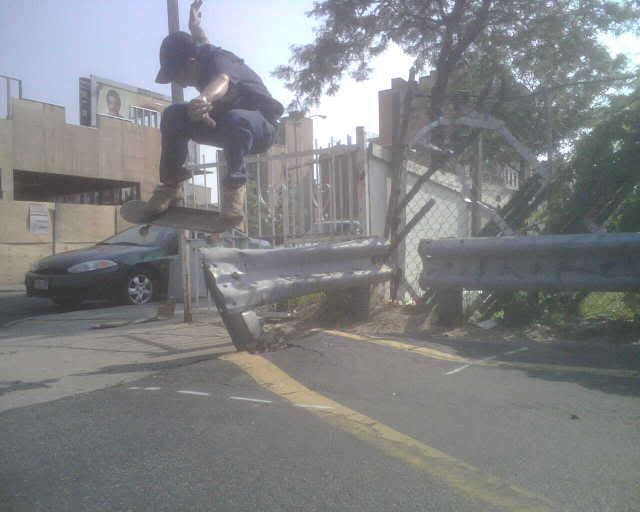 Shifty Ollie
We are totally going back there tomorrow (er, it is late, so I guess technically today)...
I finally got around to making a clip with a bunch of throwaway footy. It is just footage of Alan and myself, so that means I have enough to do another one eventually. Some of this footage is a couple years old and the rest was from all in between up until a couple weeks ago.
Comment or share
I'm out!